Corporate Social Responsibility
As a responsible corporate citizen, we are committed to ensuring that a chunk of what we earn go back to impacting our community. This we do through our advocacy arm – Imperial Collegiate/Community Engagements (ICE).
WriteHelp NG's CSR strategy places focus on education and health in disadvantaged communities in Lagos and Ogun States, Nigeria with emphasis on secondary school students and public health facilities.
Since 2017, we have partnered with volunteers and not-for-profit organisations to organise collegiate and community events, with the aim of eradicating myths and misinformation, rewarding diligent students and saving lives.
We just want to harness our strength of our network, the power of collaboration and the conviction in our words to reorient young people, who are our biggest hope of making the world a better place for all, and to give hope to many whose lives are hanging by a thread in public health facilities in Nigeria.
We believe we are uniquely positioned to contribute to four SDGs where we can make the biggest impact, as they align with our core interest, business and expertise. They are SDGs 3, 4, 16, 17 namely: good health and well-being, quality education, peace and justice strong institutions, and partnerships to achieve the goals.
Our Contribution
2017
In February 2017, we held the first edition of the Imperial Collegiate Engagement at Briggs Gate Comprehensive College, Ilupeju, Lagos.
Chinenye Nzom, a trained counsellor and psychologist spoke to the college students on the topic "Before You Say 'I love you". Using relatable examples, Chinenye debunked misconceptions, answered questions and offered advice on the importance of safe sex and focus while in school.
The students were also put through their paces in a college-wide essay competition on the theme "Economic Recession in Nigeria; what way forward?"
The top three performing students were rewarded in cash and print materials while consolation prizes were handed out to active students during the event.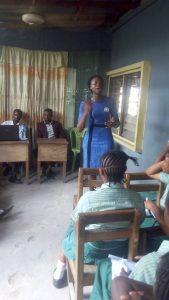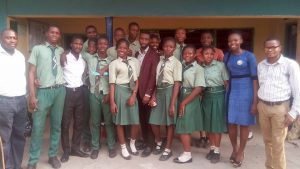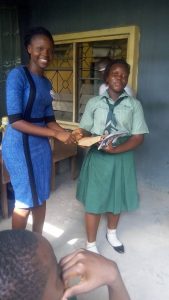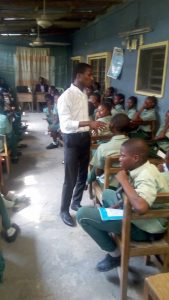 2018
Shoms International College, Ilupeju, Lagos played host to six other schools in the Mushin axis for the second edition of the annual Imperial Collegiate Engagement.
Speaking to the students, One Young World Ambassador Babatunde Michael, spoke glowingly on career choice and purpose discovery.
The event culminated in the Spelling Bee competition that saw winners emerge from Bolutife College, Ilupeju. Like the previous year, the top three performing students received book donations and cash prizes as compensation for their efforts.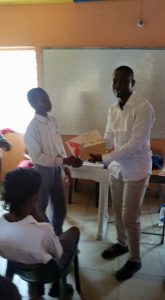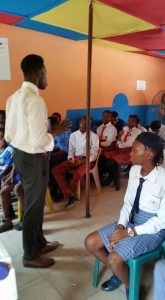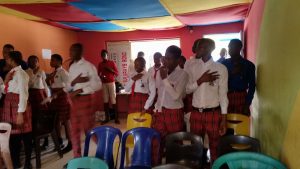 2019
Our CSR in 2019 however, was an intervention that arose as a necessity in light of the Itafaaji building collapse in Lagos around March. Leveraging on teamwork, we were able to strike a partnership with Lagos University Teaching Hospital and LifeBank NG – Africa's leading technology-driven blood bank to organize a blood drive.
In the end, we were able to get 20 people to donate blood while also giving each of them refreshment packs.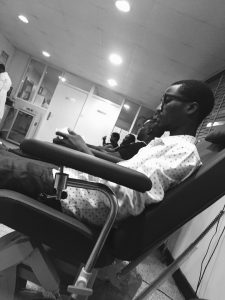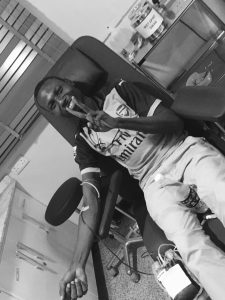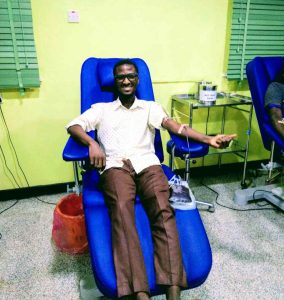 2020
In partnership with Piece of My Heart Foundation, the Imperial Community Engagement team organized a sanitary pad drive in Abule-Iroko area of Alakuko, Lagos. This was in February, 2020.
On the D-day, Adebimpe Adebara – Team Lead at the Foundation took her time to expose myths and demystify misconceptions surrounding puberty, menstruation, sex and pregnancy among adolescent girls in the community.
In the end, we shared over 100 sanitary pad packs among 40 girls between the ages 10 and 16.